Posted on
By Cheryl Donnelly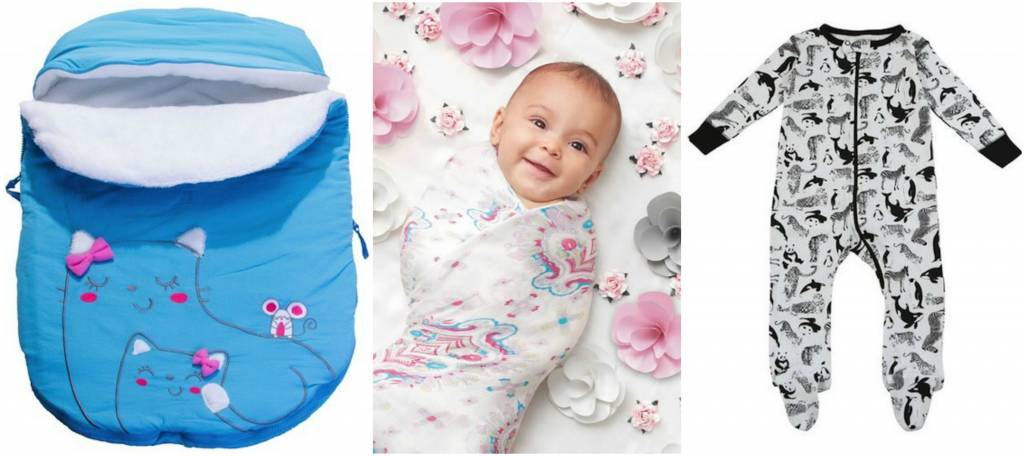 We have a few favorite recommendations for new parents! Sweet Peanut Sleepers, Aden & Anais Swaddles & Calikids Bunting Bags are three of our Must Haves!
In the craziness of bringing home a new baby, there are a few essentials that definitely are on the "must have" list. Having brought home our own little bundle of crazy just a few short years ago, we got to sample some of our products first hand - and here are three of our absolute favorites.
Sweet Peanut Footed Suits / Sleepers
There certainly are a lot of sleepers on the market, and we used a few different ones. But our all time favorite was Sweet Peanut Clothing Companies Footed Suits. These sleepers are made from 100% breathable organic cotton and are free from all harmful chemical flame retardants. We love the One Zipper Closure, not only because it made days & nights easy, but because there is a protective back strip, so the zipper is NEVER right up against babies skin. As an added Bonus to their functionality, these sleepers come in super cute patterns that make them stand out from the rest. These essential sleepers are simply AMAZING and the perfect piece for every baby's wardrobe!
Aden & Anais Swaddles
If something is good enough for royalty, then surely it is good enough for your baby! I wouldn't recommend just having one though. Personally, we had at least a dozen of these "must haves". The best part? Not only are these the perfect size for swaddling, but they are the most multi-purpose item you will have. They are perfect burp clothes (and our daughter spat up A LOT for the first 8 months, so we know!), they make great tummy time blankets, awesome nursing covers, create a shady oasis when used as a stroller cover, and perfect for a changing table cover either at home or on the go. Because of their durability, and because they get softer with every wash, you will want to make sure you have them on hand wherever you are!
CaliKids Bunting Bags
If you live anywhere that the temperature drops drastically during the winter months, you are going to want one of these. They are such a great essential, and so very easy to use in any car seat or stroller. The openings in the back for 5 point harness systems, mean baby is strapped in safely without the need for bulky blankets or snowsuits. Just unzip the YKK zippers on either side, strap baby in, zip up and go! Baby is cuddly warm and safe. With soft fleece lining and a protective hood theycome in super cute colors and feature adorable designs.
So if you are expecting or a friend / family member is, check out these essentials. We highly recommend each of them and that's from personal experience!