Posted on
By Cheryl Donnelly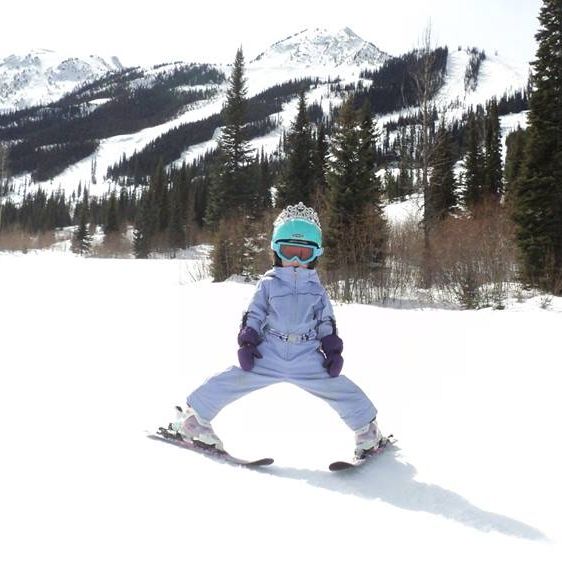 How to make your child's transition to the slopes a success.
Whether they are 18 months old or 5 years old, here are some tips to help when hitting the slopes with your little one!
Smooth Transition! Exciting as it is, for you and them, there is a lot to getting them ready for learning to ski or snowboard. Take the time to practice at home getting in and out of their gear. We spent a few weeks practicing the on's and off's of all the equipment at home with some incorporated play time on a small slope in the back yard.
Don't Get Frustrated! Even if the first day at the mountain is done by the time you reach the base of the hill, don't fret. Trust me! Once you've established the routine it will get better. Do not push them to hard! Even if you only manage one run on the Bunny hill and they are starting to fuss....then let them know what a great job they've done, pack up and try again another day. The last thing you want to do is make it a negative experience! Take breaks! Do a few runs then go sit down in the kid's hut or lodge. Let them relax, have a snack and a play before going back out.
Dress Them Appropriately! Kombi Snuggly Fleece Base Layers moisture-wicking delivers warmth and comfort both at the ski hill and in the back yard. Kombi Skipper Socks are not only reinforced at the Toe & Heel, but are over-the-calf for full coverage. Kombi Crazy Cariboo Mitts have awesome features including full length zipper on the long bell cuff and integrated mitten's clips. Jupa Fleece Bibbed Snow pants in sizes 2-8 are awesome for keeping the snow from going down their backs when they fall (and they will fall). They also have the grow-with-me feature extending them an extra 1.5 inches as your child grows. Check out all of these and more from amazing Ski Brands on our website! After all, a cold child is an unhappy child.
Last, but not least - Have Fun! There is nothing like seeing your child precariously making their way down the bunny hill for the first time with a huge smile on their face! Remember to take lots of pictures & videos!